Sprout Lands
Tending the Endless Gift of Trees
"
William Bryant Logan's vision of a world in which humans and trees work together to mutual benefit — a world that has existed in the past and can exist again in the future — is cause for deep joy, for celebration and hope."
—Peter Wohlleben, author of The Hidden Life of Trees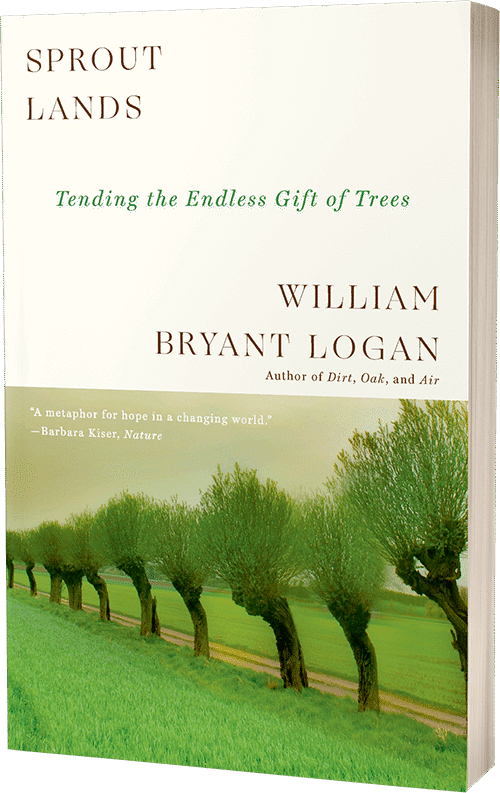 Arborist William Bryant Logan recovers the lost tradition that sustained human life and culture for ten millennia.
Once, farmers knew how to make a living hedge and fed their flocks on tree-branch hay. Rural people knew how to prune hazel to foster abundance: both of edible nuts, and of straight, strong, flexible rods for bridges, walls, and baskets. Townspeople cut their beeches to make charcoal to fuel ironworks. Shipwrights shaped oaks to make hulls. No place could prosper without its inhabitants knowing how to cut their trees so they would sprout again.

Pruning the trees didn't destroy them. Rather, it created the healthiest, most sustainable and most diverse woodlands that we have ever known. In this journey from the English fens to Spain, Japan, and California, William Bryant Logan rediscovers what was once an everyday ecology. He offers us both practical knowledge about how to live with trees to mutual benefit and hope that humans may again learn what the persistence and generosity of trees can teach.
Praise for
Sprout Lands
"A graceful homage abounding in fascinating discoveries."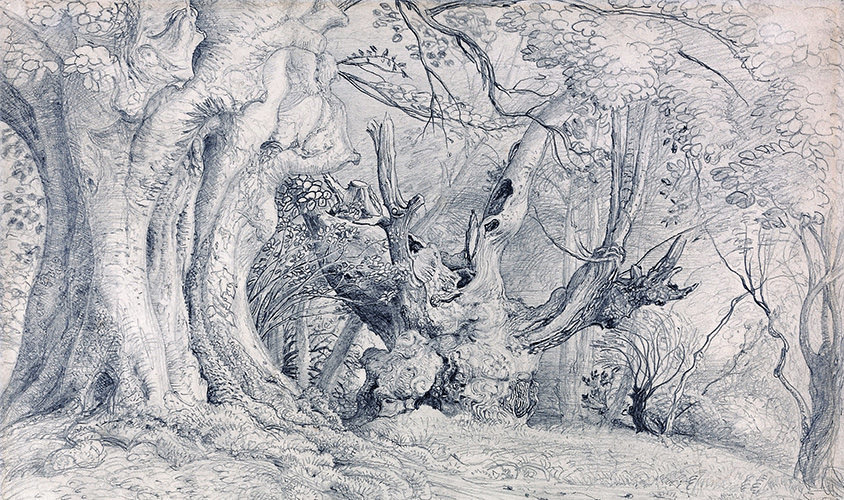 "Infused with intimately detailed attention to science and culture, this deeply nourishing book invites us to reclaim reciprocity with the living world. Logan reminds us of our capacity for 'a life where head, heart, and hand'—and tree—work together."
—Robin Wall Kimmerer, author of Braiding Sweetgrass and Burroughs medalist Gathering Moss
"Logan's words are full of beauty, awe, and practical wisdom. At a time when forests are in crisis worldwide, his call to deeper, more intimate connection with our leafy cousins is both timely and important. Logan breaks out of the false dichotomy between romanticized protection and selfish exploitation of trees, showing that careful, enlightened blades and flames give life to people, trees, and community."
—David George Haskell, author of Burroughs medalist The Songs of Trees and Pulitzer finalist The Forest Unseen
"If you feel profound respect and affection for trees, maybe even a touch of awe, then you'll find a kindred spirit in William Bryant Logan…Logan takes us around the globe to show how woodlands have supported human life, and how humans, in turn, have cared for woodlands. We are the richer for the understanding he shares with us."
—Scott Russell Sanders, author of A Conservationist Manifesto
"William Bryant Logan's enthusiasm is contagious, his knowledge jaw-dropping. He has poured heart and soul into this beautiful book, his writing poetic but also practical, hopeful, brilliant. Logan is the Bernd Heinrich of trees. His work is heroic. When the book ends I am an unremitting, fiendish tree nerd. I had no idea I would fall this hard."
—Janisse Ray, author of Ecology of a Cracker Childhood and others