The Genie of Fresh Kills
Apr 30, 2019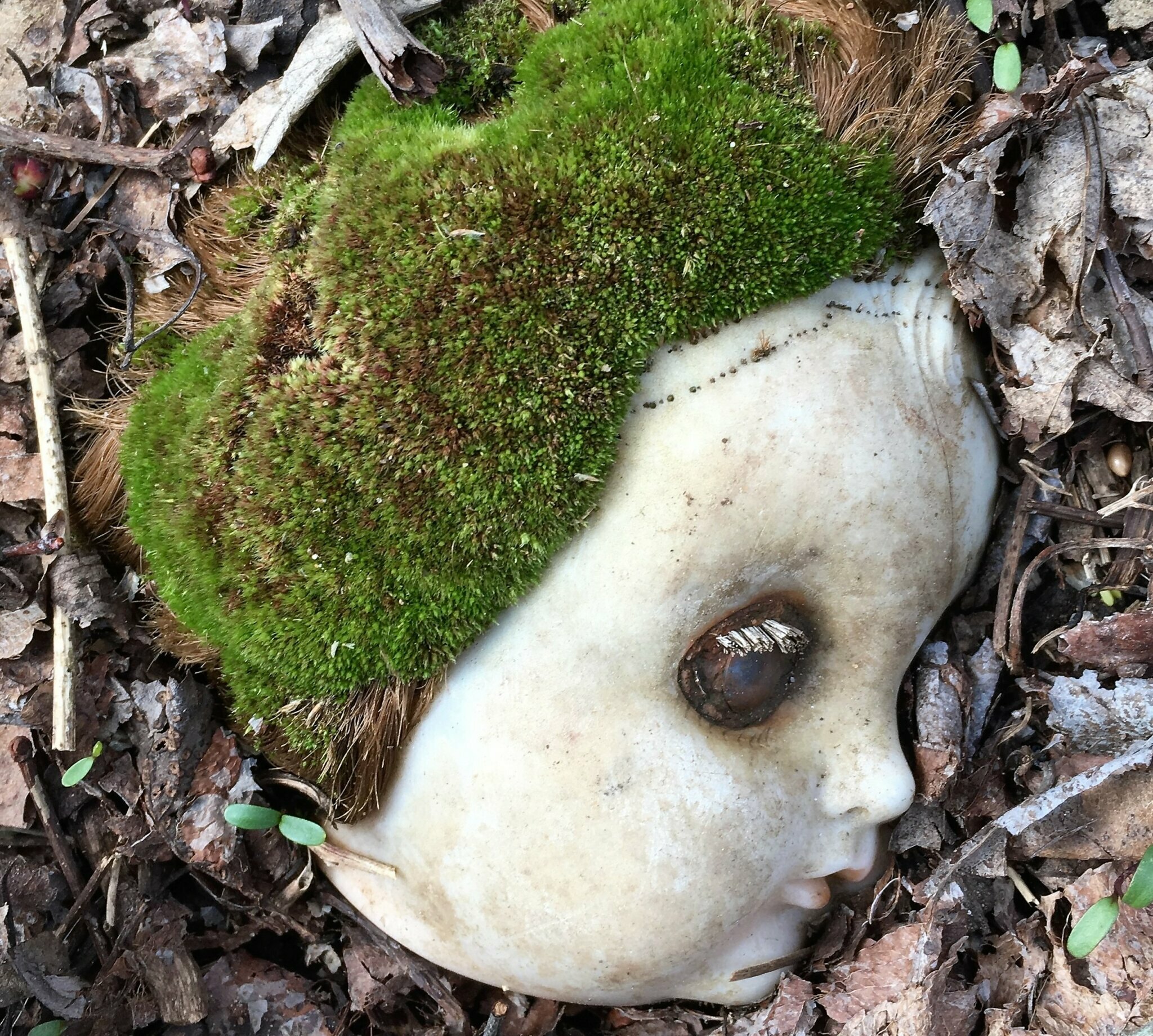 The first in a series of blog posts to show images from the chapters of Sprout Lands. I am starting from the end of the book and working towards the front, though we may skip back and forth a bit.
Here is the genie of Fresh Kills, referred to in the chapter Volunteers. Laura Wooley found it lying among the garbage in the nascent forest there. As you see, it is a pale plastic doll's head. The faded plastic looks particularly cadaverous. But on its skull – possibly using the old plastic hair as hold fast – a living forest of moss has sprouted. In this way, the green and growing world is working to take back a spoiled landscape.
Reiteration and phoenix regeneration are everywhere in this place. One image shows the branch of a fallen black cherry that became a leader. Putting out roots of its own, it becomes a new tree. (Or is it a resurrection of the old one?) Another shows a fallen black locust. Its root in the air has sprouted a fresh tree. No matter what, the trees say, I will keep on growing here.